Special Event Caterings
Órale Taqueria offers full service, off-premise catering in the Paso Robles and surrounding areas. From birthday parties and family reunions to weddings and large-scale corporate events, we can create a custom package that's just right for you. Some of the events we specialist in include family reunions, rehearsal dinners and weddings, company parties, office luncheons, and more!
Your choice of two meats: carne asada, carnitas, chicken, or pastor

Side of onion, cilantro, & limes for your taco toppings

A red and a green salsa

Warm tortillas (corn)

Side of rice & beans

Homemade chips & pico de gallo
Enchilada Buffet
Traditional enchiladas with your choice of two kinds: chicken, shredded beef or cheese

Side of rice & bean

Side of sour cream & homemade guacamole

Homemade chips & pico de gallo
Flautas & Taquitos Appetizers
Shredded chicken, beef or potatoes rolled in a corn (taquito) or flour (flauta) tortilla, fried until flaky and crispy, served with guacamole & a chipotle cream dipping sauce.
Mini Shrimp Cocktail Appetizers
Miniature Mexican shrimp cocktail cups with cucumber, onion, tomato and large shrimp in a tomato, lime and chili sauce.
What our Brides and Grooms say about us
Exquisite. Delicious. Fun. We knew we wanted to do a taco bar from the beginning as it fits with who we are as a couple and chose Órale Taqueria after a tasting that was set up by our wedding planner. The food was incredible. Clean, simple ingredients that come together perfectly with so much flavor. Not only was the food amazing (seriously, we got so many compliments from guests) but the whole process was simple and painless. They are so easy to work with and I never worried once about them meeting our expectations and in the end, they far exceeded them. A fun and casual service that didn't skimp on portions or flavor.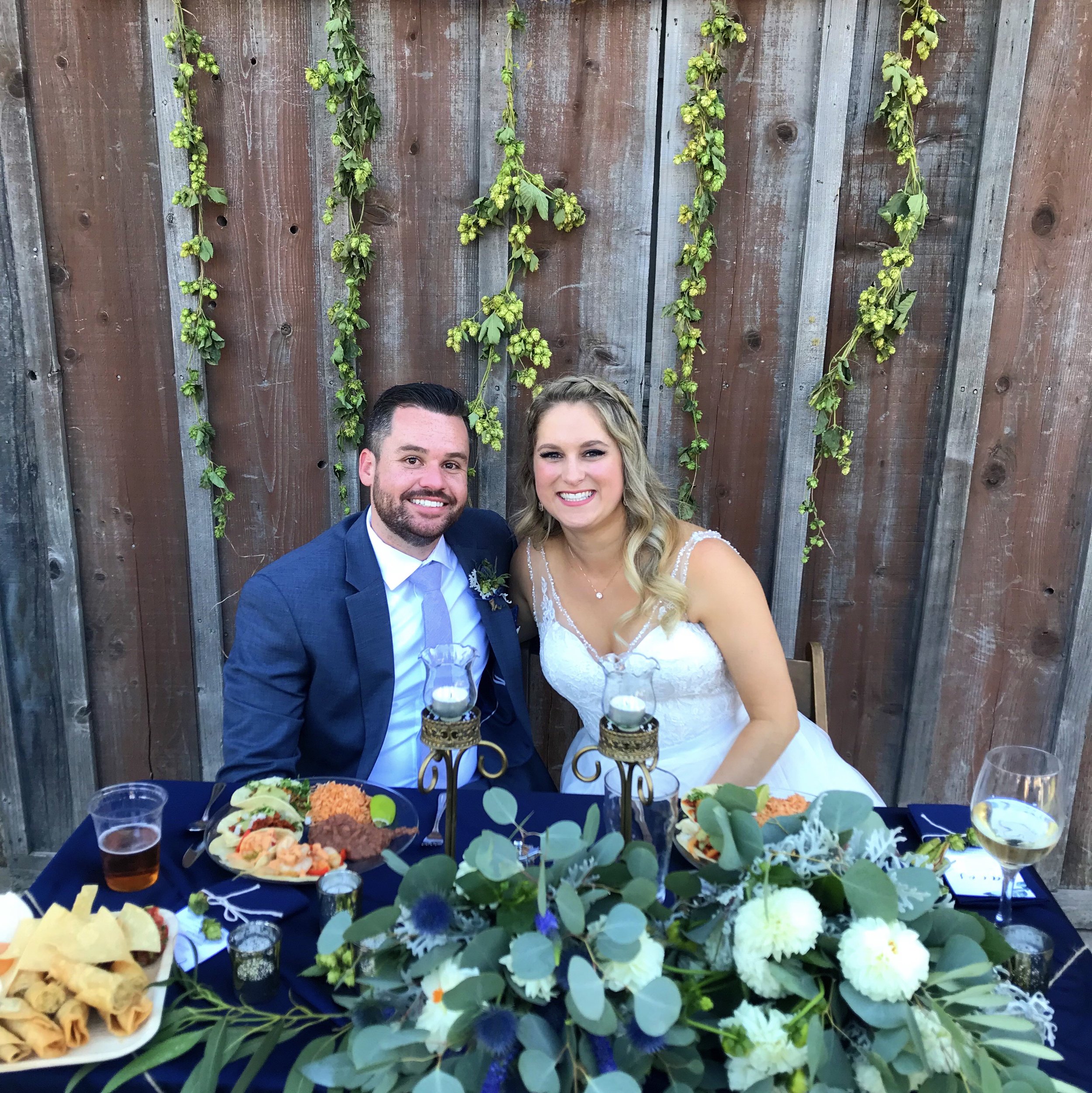 Órale catered our wedding and they were an absolute pleasure to work with!!! They brought everything and cooked on site, and had staff that passed around appetizers prior to dinner. They had plenty of food and guests were encouraged to get seconds - because who can have enough tacos?!?!? Everything was ready on time and they served food very efficiently. We had a large 200 person wedding, but you would never have known based on how quickly they served people. Would highly recommend them to anyone for large catering OR if you just want some great tasting food while exploring Paso!!!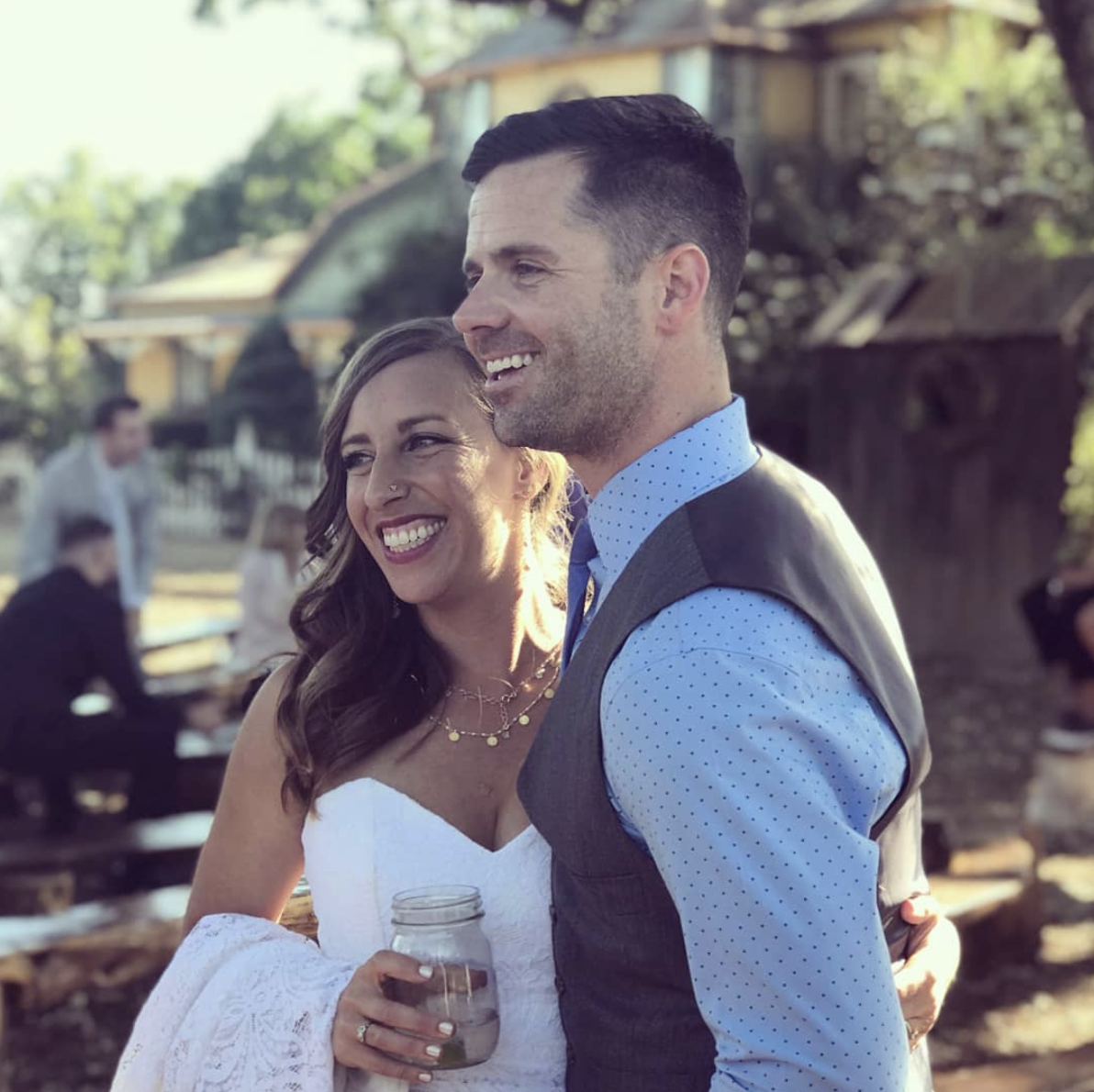 We couldn't have been happier with Órale's contribution to our wedding! Fist and foremost, all of the food was DELICIOUS! We had chicken and pastor tacos for dinner and they also provided passed appetizers during the cocktail hour which included chicken / potato flautas and taquitos with guacamole, shrimp cocktail, and fresh fruit with chili powder. If I'm forced to choose a favorite from the whole day, the chicken flautas were insanely tasty! Kristin was an absolute pleasure to work with as we continued to add and change items throughout the process of solidifying our menu. The Órale staff did a great job feeding our big group of 210 guests. The timing of feeding everyone was very reasonable; no one had to wait too long to eat dinner, and our guests loved the food across the board!
Wedding & Event Catering Photo Gallery